How To Online Presentations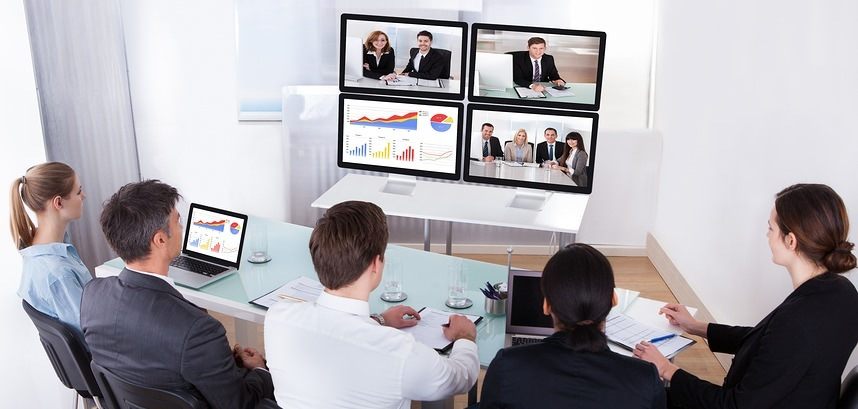 Online Presentations are becoming a standard for collaborate working. Want to get it right first time? Here are a some hints.
Most online presentations are boring and long winding. Some of my clients use this as a standard communication tool. They know about the problems of online presentations and take their task serious enough to prepare for such an event.
Now what are the problems: Participants, sitting in font of a screen anywhere in the world, are passive and easily distracted. Even more so when listening to long winding presenters.
You might say that this is normal, but think of the consequences. Time wasted for nothing (like in so many meetings) and the message and content is not received in the way it should.
For me there is an open question. Why do people give an online presentation, if they you don't want to get the most out of it.
An online presentation is more than just showing PowerPoint slides to others. It requires a few more skills to get it right the first time.
Online Presentations – Tools
You want to know who is online and you also want interaction with your participants. There is a lot on the market. Stick with the big ones as they improve their service constantly. I really like Go-To-Meeting or join.me.
You also want a software that works on all devices. On a computer, phone or tablet as this will give freedom to your listeners.
Start on time – help other to be on time
Nothing is more annoying than waiting for others to arrive. Some people might have technical problems and cannot log in. Send reminders 1 hour and again 10 minutes before the starting time. Also include a description on how to log in. AND prepare them for the meeting. Inform them about the goal and outcome. This will enforce your message
Be clear and to the point
This is super important in online presentations – remember listeners are distracted too easily. Use very simple slides. Don't use more than 18 slides. If you have more content to share, split the presentation in even parts.
Be entertaining
Your mood will influence your listeners. If a presentation has lots of facts and figures, it doesn't mean that you have to be dry and boring. You can add flair without being unprofessional. The best way to achieve this is using stories and metaphors. Prepare your stories well and make sure they come across in the way they should. People will be more likely to listen closely and will remember what you told them. This is a rule: whatever you do, please don't be dull and boring.
Have a conversation
The big advantage of any online software is, that it allows communication with the presenter and with each other through messaging. This is a great tool as the talk will not be interrupted. Encourage people to this right from the beginning. Watching the online communication will give you a sense of how engaging your listeners are. This again allows you to tailor your presentation.
Action Steps
Communicate your action steps right in the beginning. Once done with the information part, you can discuss the actions and modify them if needed. You have to make sure that everyone is clear in what they need to take away.
Time for questions
Always allow a minimum of 15 minutes for questions. The big advantage of online presentation software is that people can ask questions during the presentation without interrupting the speaker. If some questions don't get answered, you can pass them over to the team for discussion. Make sure that questions don't become redundant. Manage the session with purpose and strength.
And Finally – always end on time.
This is a skill that all great presenters share. They value the time of their listeners and will always start and finish on time.
As online presentations are really a great time saver, use this tip. Being a good presenter is not only the most important business skill, it also is a real career booster.
As always – I wish you lots of success
ANDY
PS: The last post 10 Phrases To Kill Your Presentation was a real highlight and did go viral.
There was high interaction on the German site and approx. 450 shares. Some other blogs had the Courage to steel the content to post it on their blog (which is not ok if you don't refer to the author).
https://www.andyfumolo.com/wp-content/uploads/2015/03/ONLINE-PRESENTATION.jpg
409
858
Andy Fumolo
https://www.andyfumolo.com/wp-content/uploads/2019/11/Andy-Fumolo.png
Andy Fumolo
2014-05-27 10:35:20
2018-08-09 08:56:23
How To Online Presentations