B2B selling: new ways for long-term sales growth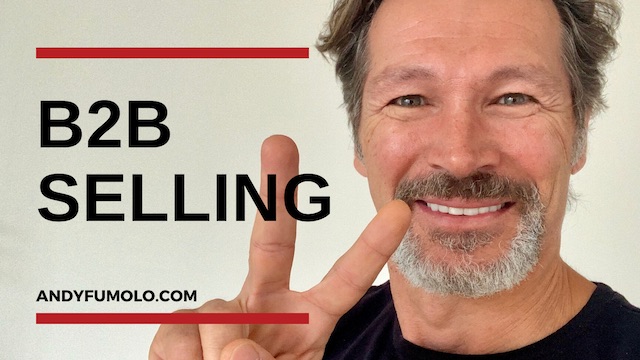 The sales team is doing a great job. Marketing is creative and well-segmented? But the sales figures are still not correct and you wonder why that could be? Here you will find new ways for long-term sales growth .
Unlike in the past, it has become much easier for buyers to source products from other suppliers. Many companies have started on it with real price battles. But which supplier the buyers stay loyal to has much less to do with the price than you might think.
Who would you buy from?
Most B2B buyers agree: they favor suppliers who help them achieve their long-term goals. That's more than any anonymous online contact. And they also help them if they want to achieve long-term sales growth for themselves.
The very good news: if buyers feel well looked after by a supplier, they also accept a higher price.
What does that mean for you now? Quite simply: Become a sales (contract) designer who supports clients with solutions beyond the ordinary. This is in contrast to being a sales (contract) receiver who hopes for the clients to sign the deal. This will ensure that customers come to you and you no longer have to run after them.
Long-term sales growth: How to become a sales designer
What do you need to become sales designer? First of all: win the trust of your customers. Invest your energy and develop a true passion for customers' needs. With this momentum, you can overcome most obstacles in the way with ease. Therefore a lot has to change in B2B selling:
Extraordinary relationship management that goes far beyond standard slogans.
Get creative. If you only invest in the same activities as your competitors, you will not succeed – and you will not be different from others.
Rely on honest and sincere communication. Your customers' goals must be at the center of your interest
And now magic can happen. Customers will have confidence in you and will talk about their problems. Once you know their problems, you will ideally become a problem solver for them. And thus an indispensable partner for their business.
Also read: Why sales trainings fail
B2B and B2C
Of course, all this also applies to B2C sales. In thousands of years, the essentials of selling have not changed. We are still human and buy from people we feel comfortable with. People who value us as customers, where the seller is concerned to build a true business relationship with us. We all avoid suppliers who are only interested in their own sales and profits.
The question you have to ask yourself: Can you do better and do you want to achieve long-term sales growth? Are you ready to rethink? Of course, changes are never easy as retained patterns and behaviors can not be changed overnight.
You do not have to do this by yourself. Contact me – I'll help you develop and implement the right strategies. You and your team will turn into enthusiastic problem solvers in the interests of your customers!
---
Contact Andy Fumolo
Tel: +43 660 637 6615
Click for Email: hello (at) andyfumolo.com
or use the contact form.
https://www.andyfumolo.com/wp-content/uploads/2019/11/coaching-b2b-selling-andy-fumolo-.jpeg
360
640
Andy Fumolo
https://www.andyfumolo.com/wp-content/uploads/2019/11/Andy-Fumolo.png
Andy Fumolo
2019-11-11 14:23:28
2019-11-11 15:15:47
B2B selling: new ways for long-term sales growth